Welcome to my official website! I am a self-taught painter. I work as a full time artist from my studio in Charlotte, North Carolina.
Since my childhood, I have been fascinated by art and the beauty surrounding me. From an early age, I was curious to explore art and was encouraged by my mother, a skilled painter herself. Paintings of all styles — especially from abstract expressionist artists, have been very inspirational.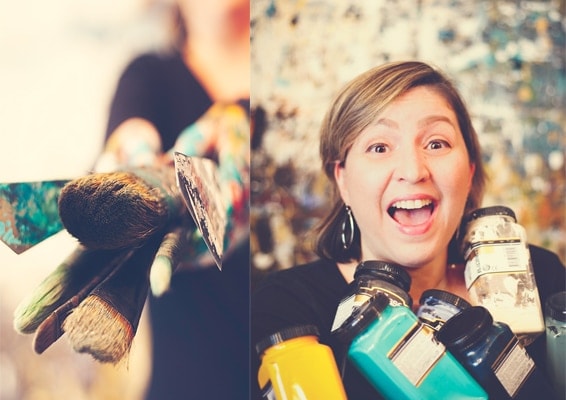 "Abstract Art is my Passion. It opens my mind to new worlds. It delivers thoughts, experiences and feelings that can only be found in something you truly love"
Desire and years of practice and persistence led to my contemporary style. I mostly create paintings on canvas, and occasionally, I create digital artwork for some of my publishers. Influenced by Latin culture, I love to incorporate vivid and warm colors. By combining oil and acrylic paints with pastels, gels and other mediums, I focus on creating simplicity and harmony.
Most of my artworks possess intense 3-D texture to provide an unique perspective for each spectator. Extra large paintings are impressive and perfect to create a bold statement. My gallery wrapped canvases can be hung on their own or framed to beautify any space. 
Through my art, I am driven to transmit optimism and happiness in the mind of the viewer. I have sold over 700 paintings to private collectors and corporations around the world and created hundreds of pieces of art — including digital and collages exclusively to partners and publishers. These are some of the places where my artwork has been sold, seen, displayed and/or featured in:
Retailers: West Elm, Ethan Allen, Target, Overstock, Rooms to Go, Wayfair, Michaels, Lillian August Furnishing and Design, among other stores.

NBC TV Show "Reverie".

NC Museum of Art, The Brooklyn Museum and Art Galleries.

Private and non-profit businesses.

Hotels and Restaurants.

Real Estate companies for staging and Interior Designers.

Book Covers, Magazines and Online Games.

Juried Art Exhibitions, Solo Art Exhibitions and Charity Fundraising Art Auctions.

Las Vegas Market, High Point Market, Americasmart (Atlanta Market), New York Design Center and other markets.

And to many private collectors in Europe, Asia, Africa, North and South America and Australia.
I'm deeply grateful for all the people who have trusted me to bring happiness to their lives through my art. Thank you from the bottom of my heART!
Carmen Guedez was born and raised by a wonderful, modest family in Venezuela. As an artist and a teacher, her mother encouraged her to follow her passion. Carmen wanted to be a painter or pianist, but it did not seem practical. It was not always easy to make ends meet. In 1998 she earned a degree in Administration and Management and was awarded a government scholarship to study abroad. In 2002, she obtained a Masters in International Business from Hamline University in St. Paul, Minnesota. As a business professional, Carmen dabbled in art when time permitted. But, it wasn't until her son was born, that, as a stay-home mom she rediscovered her passion for art. She painted more than her walls could accommodate. Her path as an artist had finally crystallized.
Carmen is seeking to create something meaningful by representing a personal vision of reality which is based on the wonder of the natural world. Her paintings are an exploration of ideas born from thoughts, experiences and feelings.
Pink Tote – Breast Cancer
American Heart Association
Alliance of Aids Services – Carolina
Wake Smart Start and Diamante Inc
Duke Center of Eating Disorders
Visual Art Exchange