Make your Dream Come True!
Now you can buy your dream original painting using the "Buy Now, Pay Later" plan by PayPal. It's very easy! At checkout, you have the option to select between these two options:
Pay in 4: One payment down, three more later. Split your purchase into 4 interest-free, bi-weekly payments. No late fees.
Pay Monthly: Choose 6, 12, or 24-month payment plans, $0 down. No late fees.
Compare the current plans: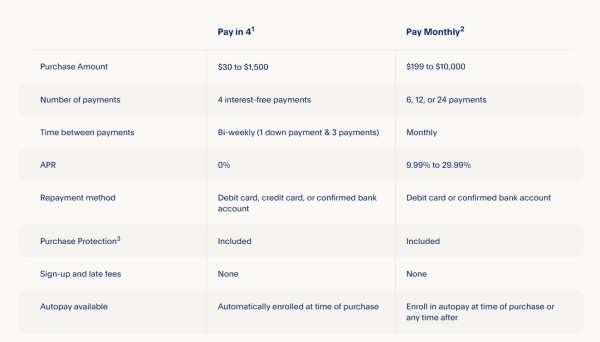 If you already have a PayPal account, just login to your account and purchase the painting. You can use any credit or debit card to make the payment.
If you don't have a PayPal account, you can create a free account with only an email and password. To learn more about the "Buy Now, Pay Later" plan and to read the terms and conditions, visit the PayPal website.
Don't have and don't want to create a PayPal account? No problem! You can still make the purchase using any credit or debit card.
PayPal is one of the safest online payment systems. They use end-to-end encryption and two-factor authentication secure transactions.
Paypal protects the seller and the buyer. If there's a problem with a transaction, They'll put a hold on the funds until the issue is resolved. They investigate and stay involved every step of the way.
When you pay with PayPal, your financial information is never shared with the seller.
PayPal has millions of active users and is used in 200 countries and territories worldwide.